Winning with Healthcare Customer Journey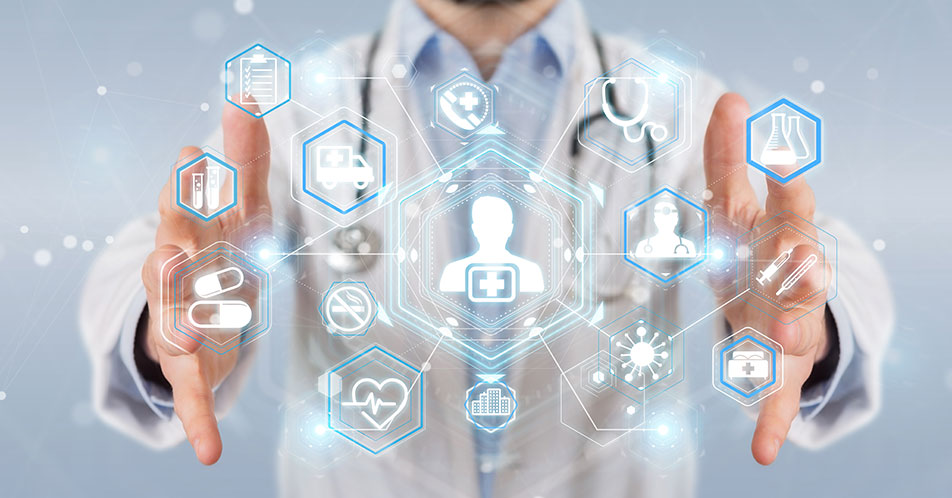 How journey mapping can help chart better health outcomes
Successful companies treat customer experience as an integral part of the business that is embedded throughout the organization. In fact, 90 percent of B2B leaders believe the customer experience is crucial to their companies' strategic priorities. The leaders that competitively differentiate, however, do not simply narrow their focus on one aspect of customer experiences. Rather, they are journey mapping to gain a holistic view of the customer experiences, looking at the touchpoints on a customer's end-to-end journey and seeing how they influence engagement methods and service capabilities.
Providers, payers and pharmacy benefit managers (PBMs) are focusing on the customer experience with the intent of better engaging patients and customers and improving care outcomes with service efficiencies and new, innovative offerings. Healthcare executives believe they can achieve fluid B2C experiences by addressing these variables. The reality is, healthcare organizations are missing the mark by not focusing on six critical elements of a real customer experience journey. But why do these elements matter and how can organizations adopt them?
Know the lifecycle. Create an "experience atlas" rooted in logical operational and service delivery touchpoints that maps out the entire customer experience, rather than focusing on a single moment or trigger. For instance, a patient may have a care appointment, see a pharmacist, take the meds, call a customer service center for help with understanding dosage. Each step in that journey should be outlined. This journey will look different for others—whether it's someone refilling a prescription, claims adjudication or entering the ER for urgent care.
Create the journey. Develop an integrated journey that includes all of the moments that matter and is infused with the voice of the customer. Is the journey addressing customer pain? Does it represent the organization's values?
Apply the data. Healthcare leaders have a treasure trove of data about customers—from their demographics to communication preferences to medical history. Data is the fuel that can be used to improve the customer experience. Use it! Data can help organizations to better understand the types of services and offers that customers are looking for. As such, 73 percent of CEOs acknowledge the need for products, services and experience that are more meaningful to their customers.
Prioritize action. Healthcare leaders should not solve for customer pain all at once. Prioritize what to focus on by looking at areas that affect the customer experience the most, depending on the immediate business priorities and overall corporate strategy. For example, if improvement in topline growth is a top priority, look at customer experience metrics that directly affect financial returns. If service enhancement is the priority, customer satisfaction and Net Promoter Scores (NPS)®1 are good metrics for gauging customer experience and determining the path forward.One large pharmacy benefits manager looked at nearly 40 customer touchpoints and prioritized them across a defined set of service delivery permutations. For instance, delivering a prescription represents the touchpoint, but what if the prescription needs to be delivered or a nurse must administer the medication? While it's the same process, the experience may be quite different depending on the circumstance and related conditions.
Personalize. Healthcare organizations can design experiences that are personal by knowing what is important to the customer and patient. These might be small, incremental, quick-win improvements as basic as making sure demographic (non-health-specific) information is prepopulated in a member profile. People like self-service, but they like it better when they don't have to do everything themselves. Give people prompts that guide them to the next-best action to take.Onboarding, for example, is a pivotal time that can make or break a customer experience. Do it in an accelerated way to remove the administrative burden from customers.
Connect and empower. Make the customer and patient a "partner" in the healthcare organization, not just a recipient. Connect them to the services they need to address their issue. Simplify those interactions and strive to make them frictionless. For instance, reduce wait time for the customer waiting to talk to a pharmacist. If it's a retail pharmacy, offer perks such as having a coupon ready for a product the customer likes every time they fill a prescription. Make a mundane interaction convenient and more memorable.Encourage and empower people to share feedback in real time. Involve them in decisions around services. Companies that identify 'integrating feedback into operating systems and processes" as the top way of sustaining commitment to customer experience are more likely to remedy any issues that occur along the journey.
Begin the journey
Journey mapping is a way to start with the customer first and work back from there. Every journey will be different but understanding it at a more granular level and working backwards to improve that experience will differentiate your organization against competitors.
authors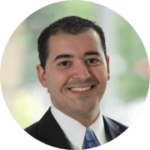 Business Strategy Senior Manager