Libya, an open MENA market dominated by European consumer brands for years, is currently led by a quality local player across various highly competitive dairy categories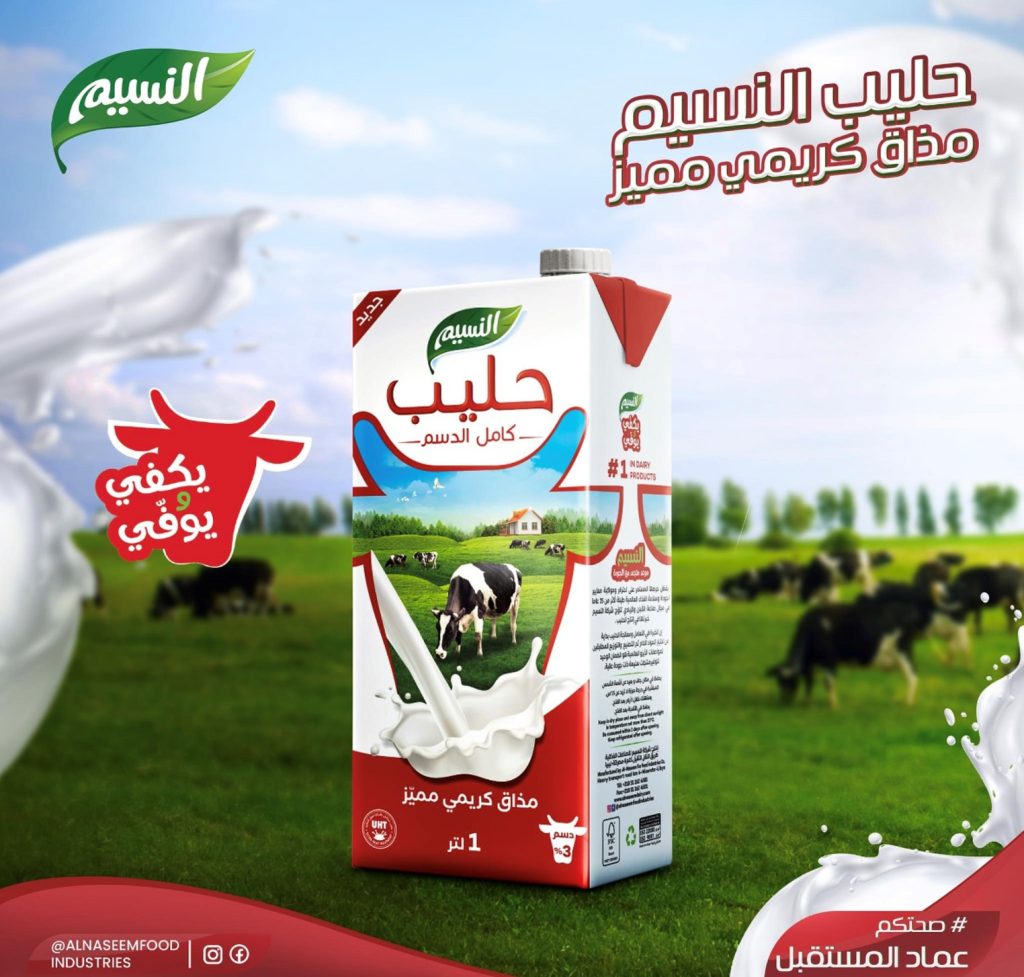 Client
Al Naseem Dairy – Libya
Our Role
Market Research - Development of the Brand Strategy - Development of Marketing Plans - Setup in-house Marketing Department
Challenge:
Libya is historically known for being an open market full of Italian and European brands across every consumer category. Absence of import duties combined with an under developed industrial and retail sectors has always been a growth challenge for local brands. Al-Naseem, an ambitious local manufacturer of dairy products ventured into growing its manufacturing facilities and product development know-how, and launched a variety of high quality local products into the market. Quality combined with consistent supply and a strong distribution muscle allowed it to acquire a leading market share across various dairy categories. The success lured a number of local competitors into the market aiming to copy the formula. It was time for Al-Naseem to focus on brand building to ensure long-term consumer loyalty.
Solution:
Development of a brand strategy and marketing plans for the various categories with the objective of growing consumer relevance, protecting and growing market share, and establishing a perception of being Libya's leading dairy brand.
Approach:
Conducted a number of consumer research studies with the aim of generating relevant insights, which are the foundations of brand strategy.
Defined and profiled target consumer segments followed by developing a relevant unique brand positioning to ensure consumer relevance, and brand differentiation.
Geared all elements of the marketing mix towards successfully meeting consumer needs along with re-enforcing the brand positioning.
Developed the functions, organization chart, key role descriptions, and standard procedures of the in-house marketing department to ensure the strategy and marketing plans are implemented effectively.
Result:
Established the desired perception of being Libya's leading dairy brand, pre-empting competitor challenges, while growing sales and market share.
Insight/Learning:
Quality local brands are always set at an advantage to lead consumer categories even within the most open and competitive markets. No matter how much consumers may seem attracted to imported brands, ultimately national pride wins over. Key for local brands is never to divert from offering uncompromising quality combined with keeping consumer interest at heart across every aspect of the brand experience.